The team at Colchester-based PMS Managing Estates have been celebrating success at the annual Association of Residential Managing Agents (ARMA) ACE Awards where they won Larger Managing Agent of the Year 2018.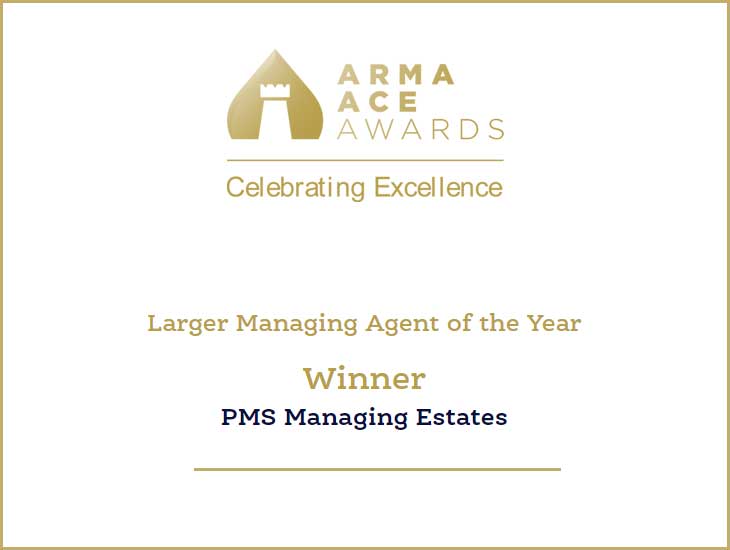 "Larger Managing Agent of the Year" at ARMA Ace Awards 2018
Colchester-based PMS Managing Estates has won national recognition as Managing Agent of the Year.
The company, which manages a portfolio of 8,000 homes across East Anglia, London and the Southeast, won the Larger Managing Agent category in the Association of Residential Managing Agents (ARMA) ACE Awards.
Following a rigorous shortlisting process by a panel of independent judges, six agents were in the running for the award. PMS was announced the winner at a gala dinner and ceremony in London.
The Awards were introduced to celebrate excellence and exceptional achievement by the UK's leading residential managing agents and the work of their staff in improving the lives of leaseholders across the country.
PMS Managing Director Daniel Malone said: "This prestigious award from the leading industry body for residential leasehold management confirms we are one of the UK's top property management companies. We are proud of the whole PMS team, all of whom have contributed to this success.
"We are committed to expanding this local business while maintaining the highest professional standards."
PMS Director of Property Management Liam Furr said: "Winning this award is the latest in a long line of major achievements for our company.  We are thrilled to know that we are getting things right prior to Government regulation of our industry.  This is all about the effort of every single member of staff here at PMS."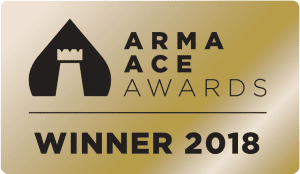 Dr Nigel Glen, ARMA CEO, said: "The winners are a credit to the industry and I know what a hard job the judges had in deciding who should go home with a trophy from so many outstanding entries.
"The winning firms and team members are setting the standard for companies that wish to be recognised for achieving excellence and best practice in their field."
Another of our PMS Property Managers was also shortlisted as a finalist in the 'Property Personality of the Year' category. Earmarked as a future leader in the industry, he achieved record scores within PMS for his Institute of Residential Property Management exams and is already managing complex developments.
In 2017 PMS' long-serving Senior Property Services Manager Sue Harness was highly commended in the Unsung Hero Award at the inaugural ARMA ACE awards.
The full list of 2018 winners and shortlisted entries is available at: https://awards.arma.org.uk/home/winners