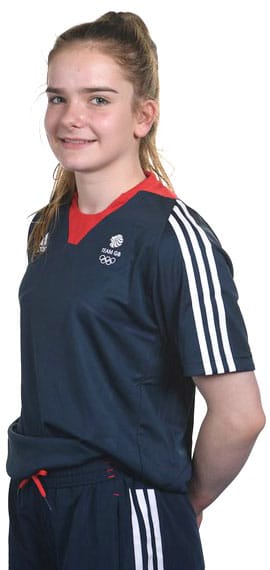 Budding Olympic gymnast Alice Kinsella has been given a helping hand on the road to Tokyo 2020 with sponsorship from Colchester-based PMS Managing Estates.
Alice, 15, has joined Team GB's senior squad after claiming three silver medals, including Britain's first ever beam medal, in the Junior European Championships last year.
Although Alice moved to Sutton Coldfield as a toddler, her family are from Colchester and her granddad, who lives in the town, is an avid Colchester United supporter.
Her potential as a gymnast was spotted by her PE teacher when she was four years old, and the sport has been her passion ever since.
Alice is currently training hard for her first event as a senior, the British Championships in Liverpool next month.
She said:
"Being sponsored by PMS is a massive privilege and will go a long way towards helping me to achieve my dream of making the GB gymnastics team for Tokyo 2020, by helping to fund my training and associated costs. I am extremely thankful for all they do for me."
Terry Sutton, Director of PMS Managing Estates, which manages nearly 160 developments across East Anglia, London and Hertfordshire, said: "Alice's family have their roots in Colchester and I have known them for many years.
I have watched Alice develop into one of Britain's top gymnastics prospects, and all of us at PMS are excited by the opportunity to help her to contribute to British Gymnastics' continuing success."
Alice's granddad, John Schultz, from Colchester, said: "We're so proud of Alice's achievements, she works really hard juggling her training and competitions with school work. This support from PMS is a massive boost as it makes her practical arrangements so much more manageable."
Alice combines her training with Park Wrekin Gymnastics Club in Shropshire with her school work, and said: "My school are very proud of me being a Team GB Elite Gymnast and are supporting me every step of the way.  I do miss a lot of school but I catch up when I can and make sure I put as much effort in with my school work as I do with my gymnastics."